Weekly Memory Verse Cards
"Imprint these words of mine on your hearts and minds…" (Deuteronomy 11:18) 
When you buy one of our 52-card sets, you'll have a new memory verse for every week of the year. The beautiful watercolor designs will inspire and encourage you day after day!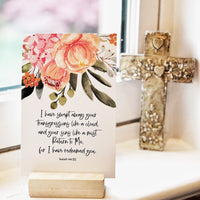 Our Hearts to Yours
At Buhbay, we put our hearts into everything we do. We work passionately to design beautiful things as a way to glorify God and help you bring His word into your home in a beautiful, encouraging way. 
Our Home to Yours
As a small, family run business, you can trust that we love and care for our customers as much as we do our products! Sending these pieces of Scripture to you or your loved ones feels like a sacred trust. We are filled with joy to be a part of bringing more of God's Word into your life.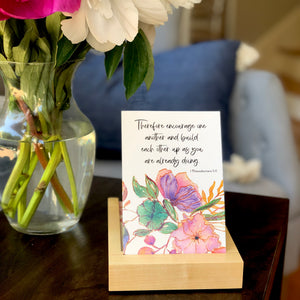 Customer Reviews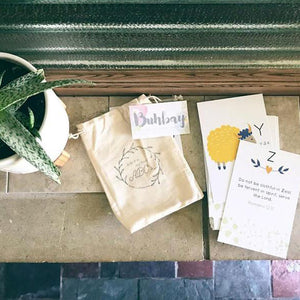 Kristin
"Beautiful. Thoughtful packaging, well made!"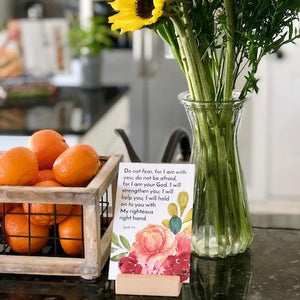 Jen
"I just wanted to say thank you for the weekly bible verses. They got here super fast and have already brightened our home.️"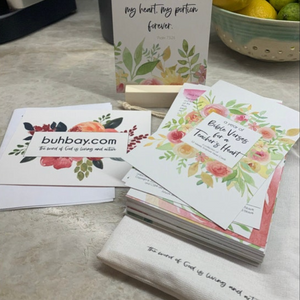 K.E.G
"I had these sent to a friend and she LOVES them! Will get myself a set based on her recommendation."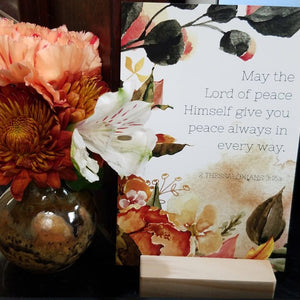 Rebekah
"The cards are beautiful. Thank you!"

Adriana
"These are absolutely beautiful. Love that it comes with a stand."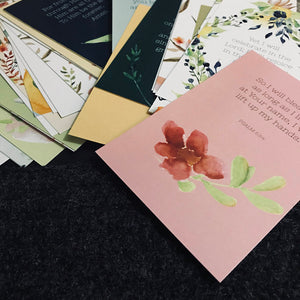 Jill
"These cards are so warm and cheerful! The bright coloring, and the uplifting verses are sure to brighten anyone's day! I am a huge fan... Orders are done accurately, and they ship quickly! I definitely recommend this product!"